The same difficulties that affect your child's ability to ride a bike may affect their school and sports. We use bike riding to figure out and work on these challenges.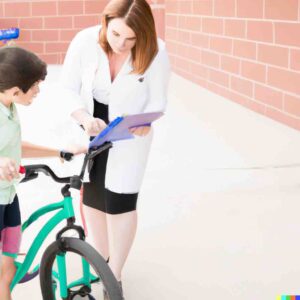 Physical & Occupational Therapists assess your child's developmental milestones.
This report helps us teach your child to ride.
The report is tailored for teachers to help your child succeed at school and sports.
We customize a home exercise program to meet milestones.

this whole program may be covered by your health insurance.
The RIDE.
 You'll clearly see your child's difficulties emerge when they're stressed by the ride. 
Using our testing results we know exactly how to quickly teach your child.
If we can help your child be successful in riding, imagine how we can help with school and sports success.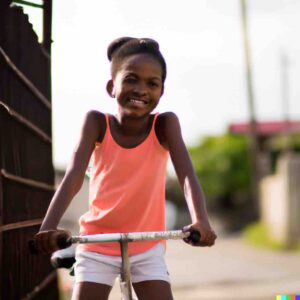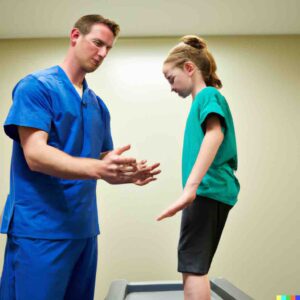 THERAPY
Our therapists are dedicated to addressing the developmental gaps identified during the evaluation process, understanding that these gaps can have a profound cascade effect on higher-level skills.
Through virtual therapy sessions conducted in the comfort of your home, we offer a short yet intensive program that is meticulously tailored to your child's unique needs. By focusing on these foundational issues, we empower your child to make significant strides in various areas of their life, including school performance.
Our goal is to provide a comprehensive and personalized approach to therapy that ensures your child's continued growth and development.